CEO greeting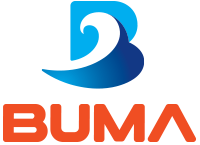 MESSAGE FROM THE CEO

A company that puts customer satisfaction first

We, BUMACOMPRESSOR Co, Ltd., are a company that considers customer partnerships based on creativity and constant challenge spirit under the "talent-oriented" management philosophy that technology development, value creation, and only human resources can change the world as a core value.
Thank you for visiting website of BUMACOMPRESSOR Co, Ltd.
We are a professional manufacturer of screw air compressors and constantly striving to be a global leading company that grows together with customers.
BUMACOMPRESSOR Co. Ltd. will spare no effort in all support and capabilities to provide the products and technologies that customers need, and promise to do our best to supply only excellent quality products so that we can become a mutually trusted company.
We will continuously to do our best to become a company that satisfies customers with world-recognized superior quality and technology.
Thank you.
BUMACOMPRESSOR Co, Ltd.CEO SangDon Choi